theme Park outdoor playground equipment
The "white dolphin theme" Park, jointly built by family of childhood group and real estate. covers an area of 1000 ㎡ and creates a complete community theme in a theme parkway. Integrating the comprehensive supporting system of multiple ages, the dolphin shape with 360 ° vision and rich sports combination. the family living in Bihu double seal can enjoy the sunshine and happy parent-child time and community life. Family of childhood group has long been committed to the design and research of children's space and products. in-depth observation and research of children's lives and activities, helping to promote the development process of Children Friendly Cities, committed to creating the most creative children's activity space, and bringing happy childhood to Chinese children.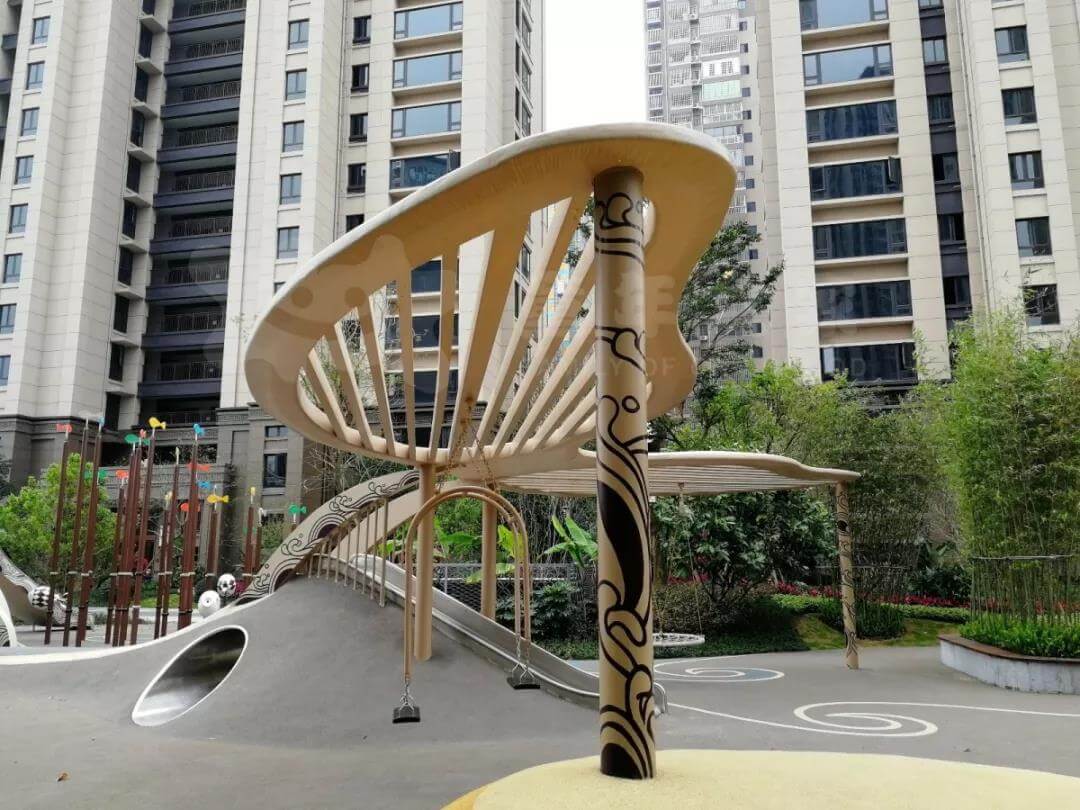 play games
Children gradually understand space and social environment through play, and the diverse space environment and social environment make them form a more complete cognition. At the same time, the community is an important level of human settlements, and it is also the closest unit of people's family life. Children friendly community space design should be combined with the study of children's needs, reflecting a more friendly attitude towards children.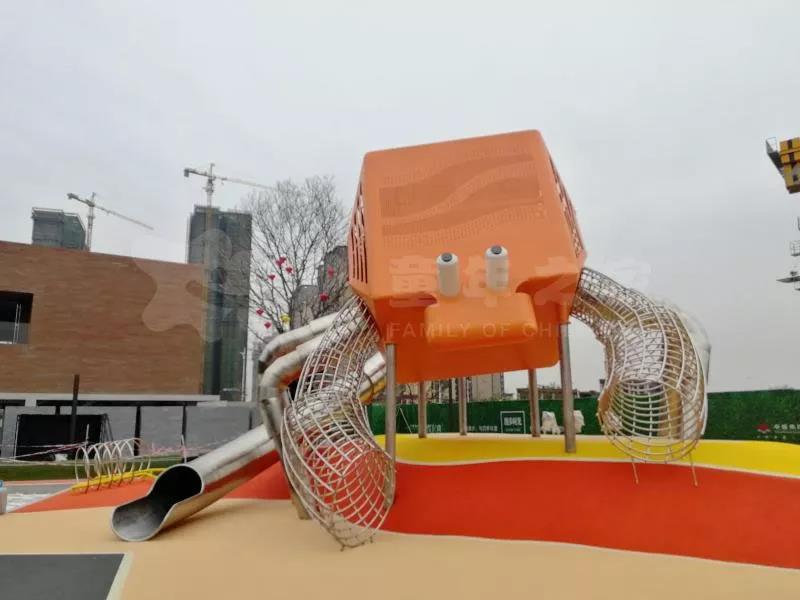 In the design
sport
meanwhile,process, designers always adhere to the concept of sports in the game. We believe that sports should not be limited to the exercise of moving hands and feet, but should emphasize the concept of interaction and the combination of sports and amusement facilities. Family of childhood group fully combines Li Ning's sports culture and interest to create a holy land for both sports and leisure. Not only to train children's physical coordination ability, but also to cultivate children's courage to challenge spirit, so that children can grow up healthily in the experience.
Smile
Children friendly cities need not only to be understood, but also to be practiced. Let more children friendly cities land, take root and blossom, let every child grow and learn in a healthy and harmonious environment, keep pure laughter and memories of growth