Indoor Play Centres And Playgrounds
Are you looking for Indoor playground equipment? We have more than 20-year experience in the amusement playground industry, Our products are sold worldwide, We have many cases at home and abroad, and our brands rank in the top in China. Here is our new design customized indoor soft playground for our customers. This is a colorful indoor playground with many interesting games, like a trampoline, naughty castle, sand pool, scene experience, science, and Technology Museum, large-scale carousel, leisure book bar, painting, sense of body game, top of modeling gate, etc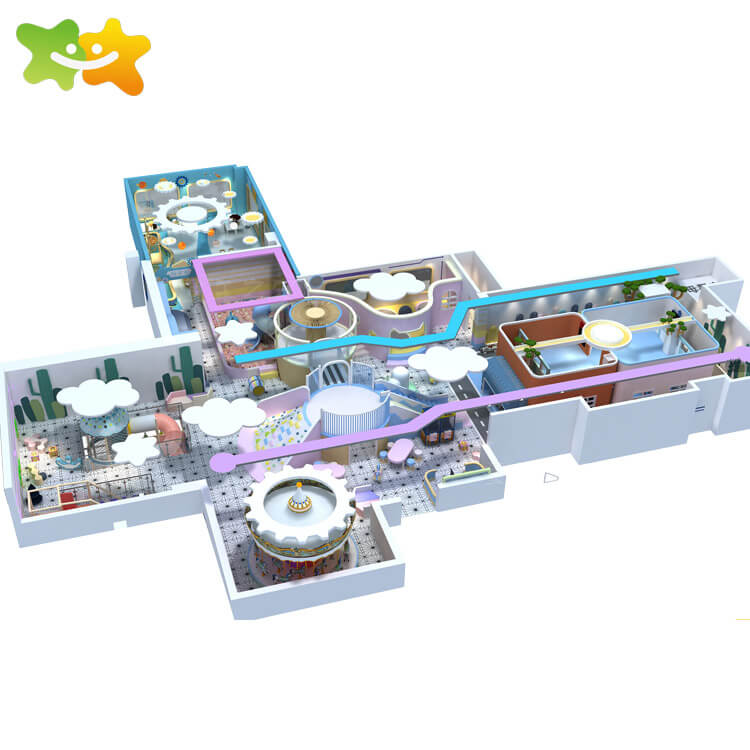 The new design is to attract children to play, and the planning is reasonable. Unknown, Magical Games make children feel excited and happy.
Indoor Play Centres
Playgrounds
We can provide you one-stop service of the playground, water park, and kindergarten designs,  including whole plan, detailed design, production, shipping, decoration, installation, maintenance and project operating suggestions, which has won lots of customer's appreciation and a good reputation.
Our products are of high quality and very competitive prices, which can help you occupy the market share and maintain a long-term business relationship.