2019 Asia Amusement & Attractions Expo——baby play area factory
About 2019 Asia Amusement&Attractions Expo, We have two booths: Booth No.8P102 and Booth No.9S102.
It is the biggest exhibition in the area of amusement and attractions industry. Nearly 1,100 brands and 200,000 spectators will participate in 2019 AsiaAmusement&Attractions Expo.
Guangdong Family of Childhood will bring our two newest exhibits in the area A and B of the exhibition. Of course,
we insist on continuous innovation and classics to make them. Glad to create new bloom with other brands exhibitors in this Asia Amusement&Attractions Expo.
About our Commercial Playgrounds.
Commercial Playgrounds,we are in 2019 Asia Amusement&Attractions Expo.Indoor Playground, Booth No.8P102.
Design concept:
We chose the theme of "snacks" to create this commercial playground. The inspiration from our daily life-people like delicious snacks no matter we are adults or children.
With this baby play area of new desserts kingdom. Let us take a adventure begin with dessert entrance. Then, each kind of snacks personalized funny role.
For example, when we come to the ice-cream or sweets room. Baby can play soft play toys with their favors foods in commercial playground. When we come to the chips room commercial playground. Children can play ocean balls and slides with their friends.
What's more, we add music, lighting and electronic toys in this baby play area. So it has more play ways for children.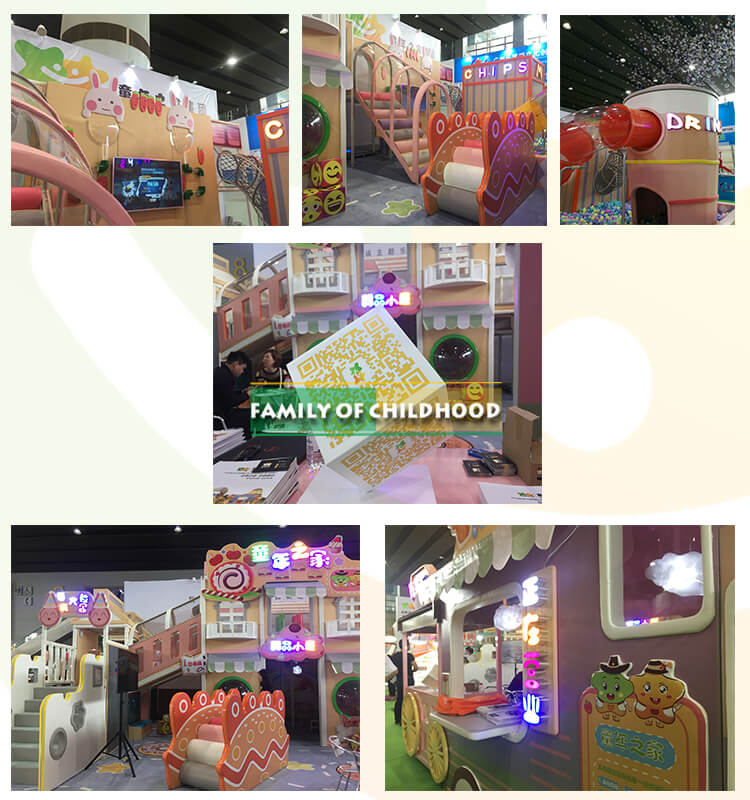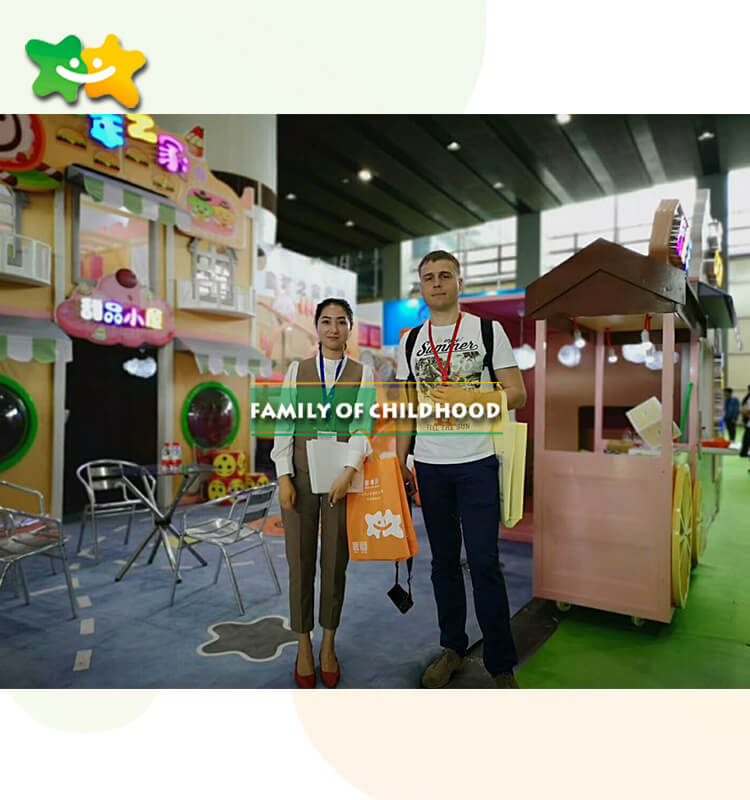 Each baby play area has a different regional theme. There will be a different gameplay experience when entering another area. We always keep humanized design, with mixture of entertainment and learning.
Outdoor playground, Booth No.9S102, The 21St Beijing International Kindergarten Supplies Exhibition
  Design concept:
This kind of outdoor playground is one of windmill series in our company. Then, we create originality of windmill style. It has bright blue, drill net and slides in the commercial playground. So, the baby play area mainly develops children's exploration spirit and physical coordination.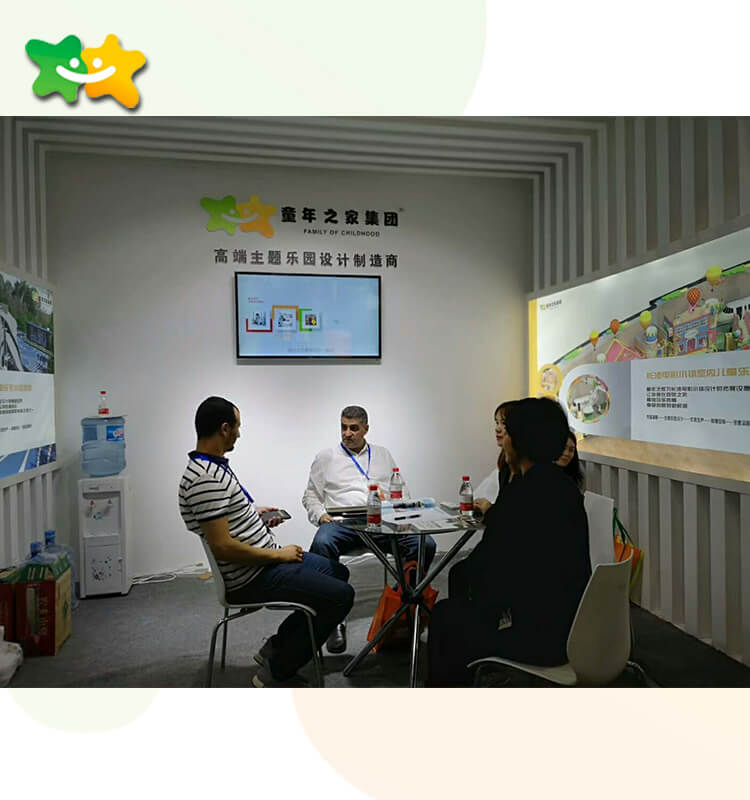 Guangdong Family of Childhood was established in 1988, which located in Qingyuan, Guangdong, neraly from Guangzhou.
Then, we are integrated amusement equipment enterprises specializing in manufacturing, trading, research and development, design and selling. We insist on develop products from consideration for customers.