Invitation of IAAPI Amusement Expo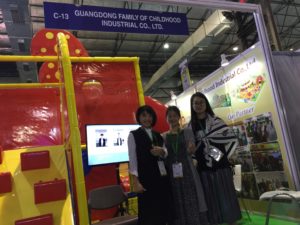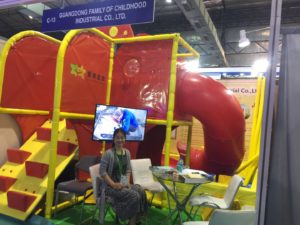 Invitation of IAAPI Amusement Expo
 Guangdong Family of Childhood Industrial Co., Ltd  take part in an exhibitor at the
Bombay Exhibition Centre, NESCO Compound, Goregaon East, Mumbai, INDIA.
We graciously welcome you to our exhibit  at 
hall 2(Formerly Hall 5)
(
Stall No.- C 13
)
for a discussion and better understanding of our products and services.
We would like to set up an appointment to meet you during the exhibition.
Kindly let us know what would be a good day and time to meet at IAAPI Amusement Expo 2018 .
     
                                                    
IAAPI Amusement Expo 2018
Guangdong Family of Childhood Industrial Co., Ltd., founded in 1988 and located in Qingyuan,
a city near Guangzhou ,is not only an integrated amusement equipment enterprise in the aspects
of product creation, design, manufacture , sale and service, but also the main manufacturer and
supplier of nursery educational accessories.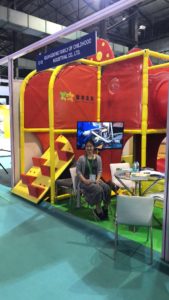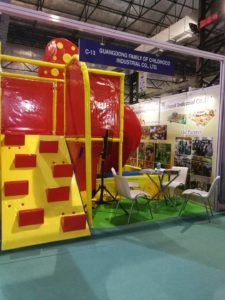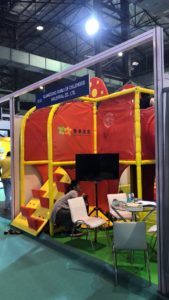 After years of unremitting efforts and persistent striving, Family of Childhood has developed to a
famous brand enterprise with product design center ,large multifunctional exhibition hall ,
three branch offices as well as a modern standard workshop which occupies an area of over 80000 sqm.
Moreover, the quality and beauty of Amusement playground reached the world's advanced level. So choose
the family of childhood is not only choosing a high-quality product. But also chose a perfect service system.
As we are providing an integrated service of value risk assessment, transport, and installation. So we can
solve major worries of customers. Therefore, we gained a reputation in the business.
Finally,I want to assure you that we are the best choice for you. And I am sure that we will not let down
if you chose us. So,
 our team committed to be your service. So, please just feel free to contact us, if you want to know more
about us and our
 products. Of course, we will be very happy to hear from you.  You also can visit our home page and leave you.
information about us, please contact me.